Axon Signal
Capture vital footage without lifting a finger
Axon Signal is a technology that enables your devices to sense specific events and activate Axon cameras, including Axon Fleet, Axon Body 2 and Axon Flex. Signal integrates seamlessly into your routine, so you don't even notice it's there, whether you're driving your vehicle or using your TASER Smart Weapon. We know your job as an officer is tough. That's why Signal lets you focus on critical situations--not your camera.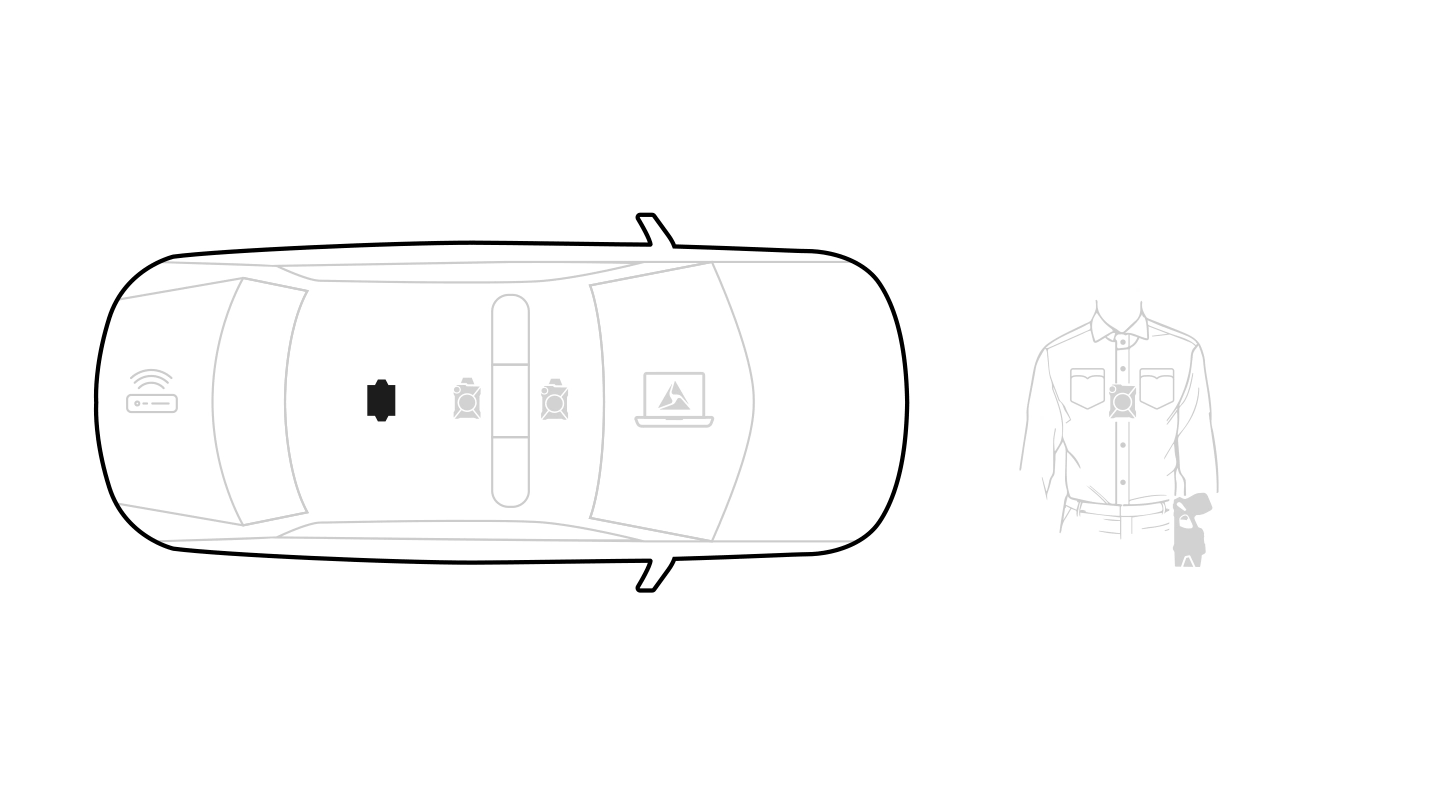 Example of how the Axon Signal Unit activates Axon Fleet and Axon Body 2 cameras.
Axon Signal Products
Signal is able to activate Axon cameras within 30 feet within 30 seconds.
Axon Signal Unit (ASU): Activate your camera with vehicle triggers, like light bar, door, and weapon rack. Ideal for cars, SUVs, and motorcycles.
Why Axon Signal?
It's easy: Record events without lifting a finger. That way, you can focus on the situations in front of you.
It tells a story: Collect key information about incidents, from the triggers that activate your camera to the video evidence you capture of a scene.
It's reliable: Choose the triggers that will activate your camera, so your camera turns on when your policy says it should.